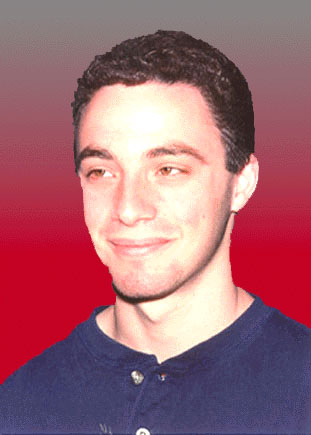 Evan Goer
is from Sunnyvale, CA. He went to Wilcox High School. He is a Physics major at Harvey Mudd College in Claremont, CA, and will graduate in 1997. He is an assistant in the CBR group helping with equipment repair, data analysis, and installation of a microwave receiver.

He would like to earn a PhD in Physics, and teach at a small liberal arts or engineering school.

His hobbies/pasttimes include soccer, bowling, creative writing, and philosophy.

Return to the Smoot Group page for a complete description of Dr. Smoot's group's research activities.