This figure shows a measure of the average energies of gamma-ray bursts as a function of time within the burst.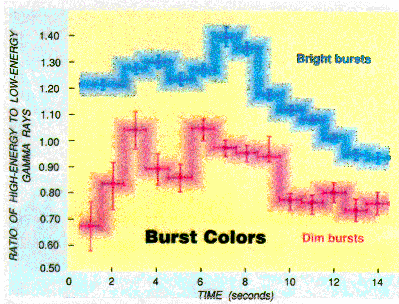 (original image from Sky & Telescope)
The data have been divided into bright and faint bursts before averaging. Notice that the faint bursts have systematically lower average photon energies --- exactly the expected result if they are faint because they are at greater cosmological distances, and hence their photons are more redshifted.