Photographs of Professor George Smoot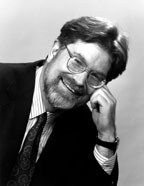 photo portraits taken at Lawrence Berkeley Laboratory (LBL) circa 1992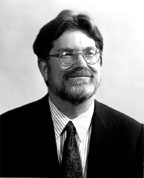 LBL circa 1992
LBL circa 1992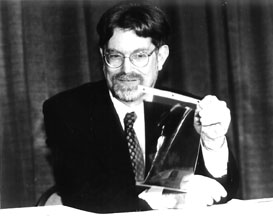 George Smoot making the April 29, 1992 announcement of the COBE DMR discovery of cosmic microwave background anisotropy.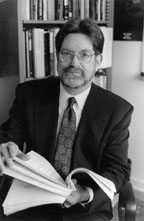 Photo by Jerry Bauer (Italy) of Smoot working in office.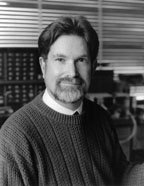 In the lab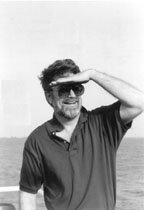 Photo by Frederique Harnisze - discovering the ripples on the Usselmeer May 1992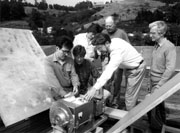 Group photo on Lawrence Berkeley Laboratory Bldg 50 roof. Left to right people are Giovanni de Amici, Charles Lineweaver (kneeling), Luis Tenorio, George Smoot (bending), John Gibson (in back), and Jon Aymon. They are looking at a 90 GHz differential microwave radiometer. This radiometer was used on the roof, at White Mountain, and at the South Pole to measure the emission from the Cosmic Microwave Background and also from the atmosphere.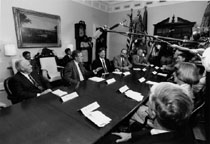 photo of George Bush, George Smoot, Roy Schwitters, Richard Galvin, at the Whitehouse after an SSC meeting in Washington DC.
another photo with President Bush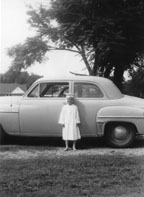 George Smoot graduating from kindergarden.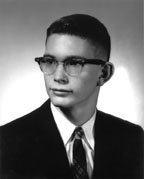 Smoot at age 16 in Arlington Ohio.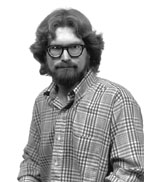 At age 26 working in his lab at LBL

At age 37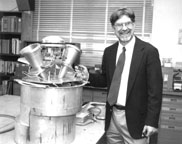 George Smoot and the U2 receiver used to discover the dipole anisotropy of the cosmic microwave background radiation.