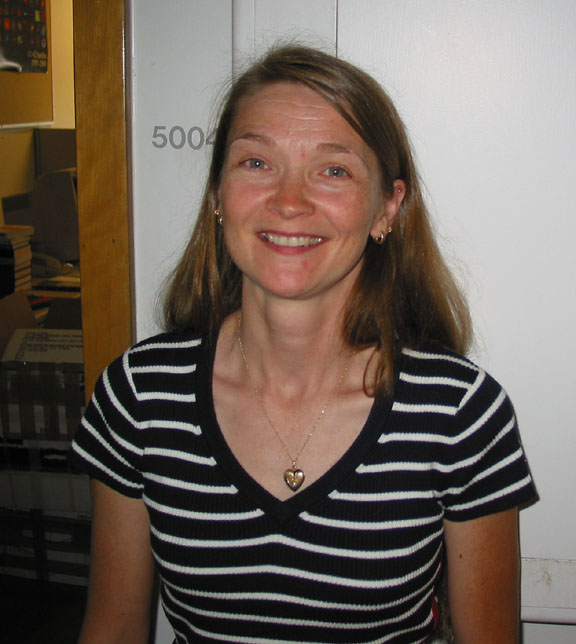 Karen Edwards
Karen Edwards provides administrative support for INPA.
Photograph of Karen Edwards at work in her office July 2002.
visitor, new employee, and student procedures.
Karen Edward's coordinates be reached by:
Telephone: (001) 510 486-4384
Fax: (001) 510 486-6738
E-mail: KSEdwards@lbl.gov
Mailstop: 50-208
Location: 50-5006A
or check Karen Edwards alternate web page
Return to the Smoot Group page for a complete description of Dr. Smoot's group's research activities.